Quality Policy
Biking Food committed to satisfy the customer with continuous uplift-ment of man, machine, quality and productivity through better hygiene, trainings and challenge to achieve goals of success.
Sumo Group is one of the fastest growing and leading private sector organizations in India with interests in Infrastructure, Energy, Hospitality and FMCG. Founded in 1984, by its present Group Chairman Soma Suresh Kumar, the Group is well diversified and professionally managed.
Since its establishment Sumo's manufacturing facilities have maintained the highest standards of quality control and assurance adhering to the self enunciated SOPs (Standard operating Procedures) for efficient and hazard-free operations.
In a similar way, Sumo has various departments and personnel monitoring the manufactured products and processes.
We adjust and adapt to the changing needs of our customers and remain dedicated in our efforts to serve them to the best of our ability.
We at Sumo firmly believe that customer is the king. We work together to bring in health and happiness and enhance the quality of life.
We the employees of Sumo Group are committed to achieve excellence in quality standards and always supply products as per global requirements. We shall create an environment where each employee contribute to all aspects of our business processes. We shall strive for continuous improvement to meet with customer satisfaction.
Certificates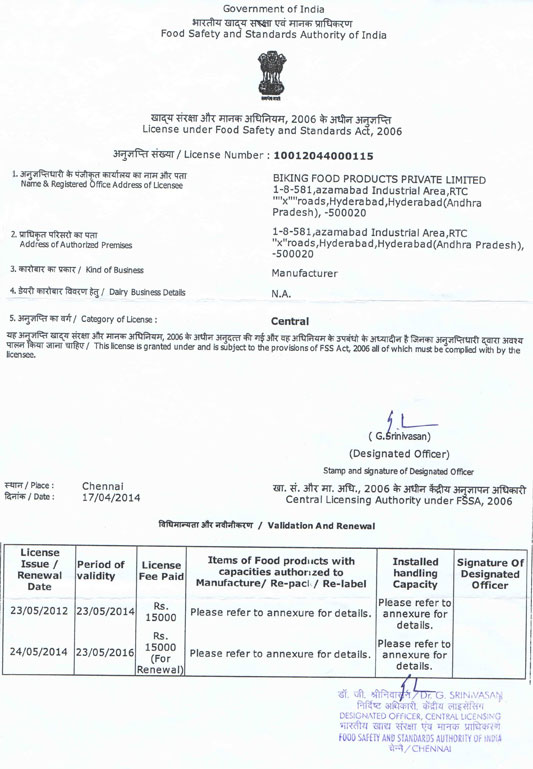 "Money can't buy you love, but it can get you some really good chocolate ginger biscuits."
- Dylan Moran